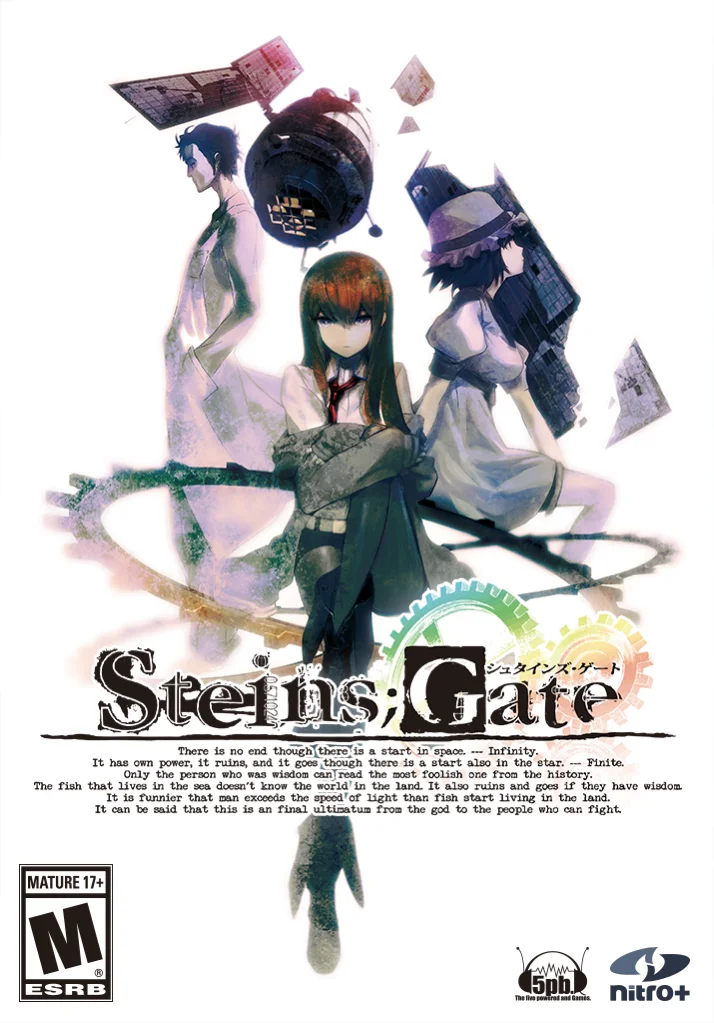 Timeframe: 2014
Company: JAST USA, PQube Games
---
Okabe Rintaro is an eccentric college student who dreams of conspiracy and chaos. Adopting the persona of a mad scientist, he spends his time developing oddball gadgets with his friends in their makeshift laboratory.
Everything changes when they accidentally build a functional time machine. Now they must evade the menace of a worldwide conspiracy while dealing with the consequences of their changes to the timeline.
What will Okabe choose when he holds the future in his hands?