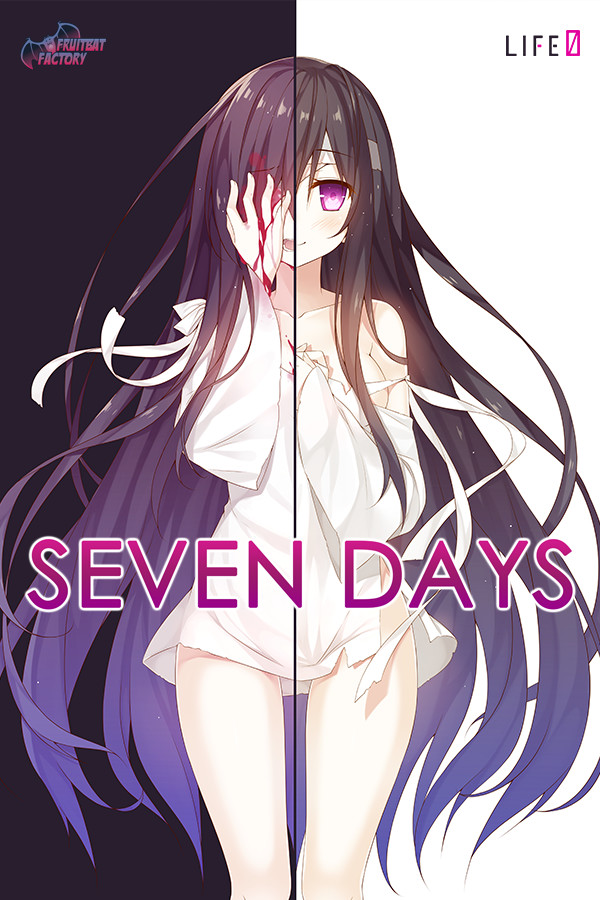 Timeframe: 2020
Company: Fruitbat Factory
---
A couple of days before the summer holiday starts… Kanzaki Shuuichi receives a "cursed Blu-ray disc" from one of his friends.
Playing it at home, a female ghost emerges and possesses him. Sairenji Murasaki, Shuuichi's childhood friend, expels the evil spirit with the exorcism skills taught by her father, who runs a time-honored Japanese Buddhist shrine. The ritual, however, is only partially successful, somehow behind leaving the physical human form of the female specter.
She identifies herself as Mikanagi Chiyako, seemingly the girl who was murdered in the video recorded on the Blu-ray disc, and tells Shuuichi and Murasaki about her situation.
"There are six other girls inside me."
Murasaki explains that a ghost is only allowed to exist for forty-nine days in this world, meaning the seven girls can each have seven days. Shuuichi then makes up his mind to assist all of them in spending their remaining days without any regrets and passing away in happiness.
Shuuichi, however, does not realize what will happen to him later. He does not realize that he will have to see each of the seven girls depart from him.